From Concept to Composition

With Joe Kraemer,  July 16 – 20
This year's composition class will be led by Hollywood composer Joe Kraemer, who recently won Discover of the Year at the World Soundtrack Awards for his score to Mission: Impossible – Rogue Nation. With a focus on the conceptual aspects of composing music for film, students will have a rare opportunity to learn from one of the industry's best new talents to emerge in years.
The course will focus on conception, spotting, and composition. Classes will include behind-the-scenes looks at the scoring of Mission: Impossible – Rogue Nation and Jack Reacher, including unreleased and alternate versions of cues from both movies, as well as other films from Joe's resume. Combining visual media with anecdotes and live demonstrations, this course will give you a rare, truly inside look at scoring films.
This class will presume students have a working knowledge of melody, harmony, and basic orchestration. Joe will be building on students' foundation in these areas with analysis of his own work, as well as the work of other composers, such as John Williams and Hans Zimmer. The class will have an open structure, allowing students every opportunity to ask questions and pursue areas of specific interest.
Requirements and Tool
In-Class Assignment: Joe will be bringing a variety of film clips with him to the HMW. Student's assignments will be to produce a midi mock-up of a cue (or cues). Video content will be provided to each student in Apple QuickTime format.
Tools and Skills: Students will need a DAW which can import videos so that s/he can write music to picture.
Its not required that the DAW has music notation capabilities, as a score review will not be part of the assignment – however such capabilities can be of an advantage for the instructor during his review. DAWs like Logic, Cubase, Pro Tools, Digital Performer or Studio One are all examples of DAWs suitable for this task – however Studio One and Pro Tools do not have notation display features.
While students won't need a large variety of professional sample libraries, it is recommended they bring the best sounds they can get. Basic libraries covering basic orchestral instruments will suffice. A good example would be the VSL special edition volume 1 or East West's Quantum Leap orchestra.
The HMW will have midi controller keyboards available for students to rent for the duration of their courses.
Please note that for the 2017 HMW, the Recording Session portion of this class has been split off into its own course to allow for a more detailed experience for students who desire it. This also allows this composition course extra time to focus on composing.
Joe talks about his career, his work and his class

Click button to the left to get to our application page which has the pricing information and takes you to the application process.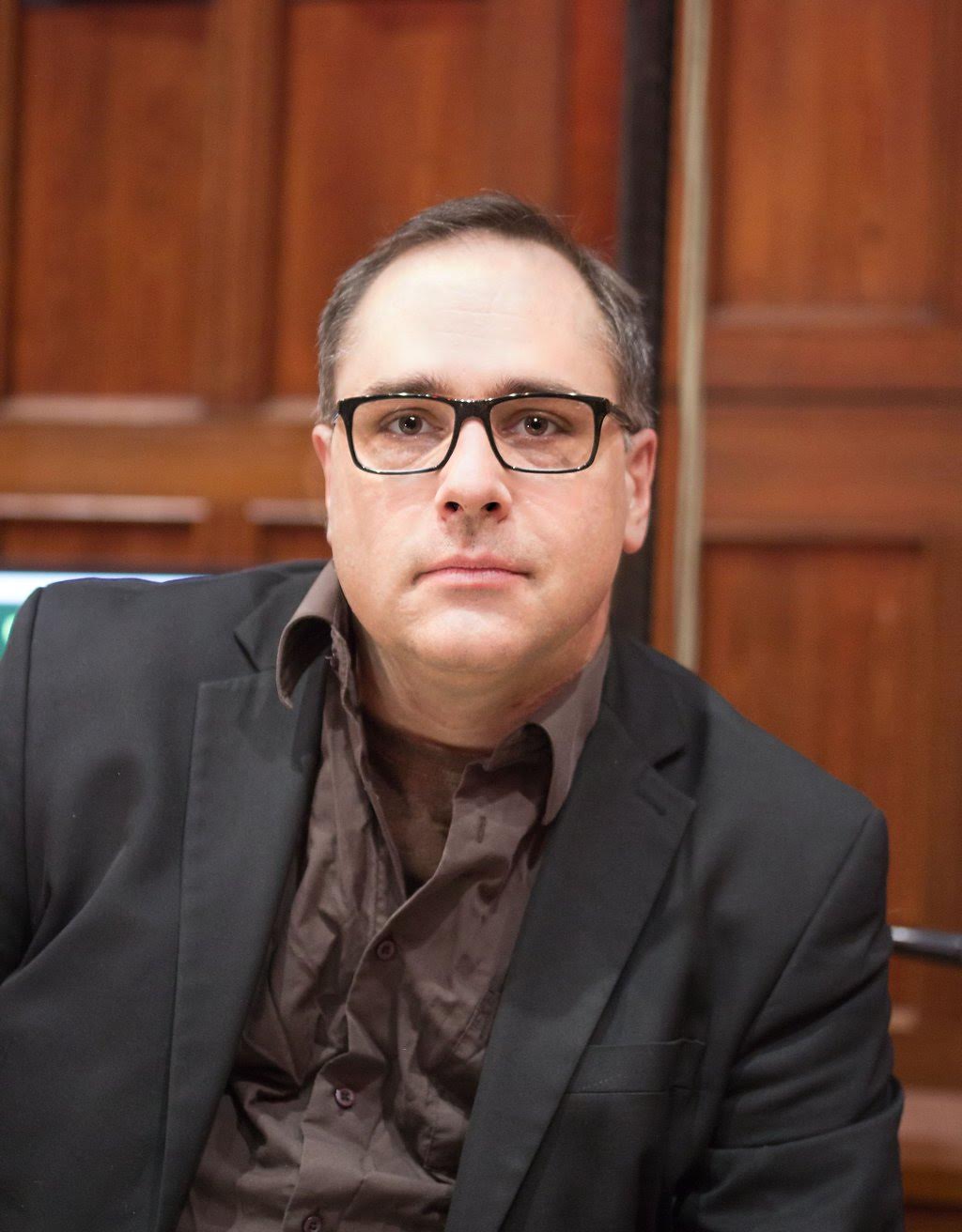 Joe Kraemer has been scoring films since the age of 15, when he composed the soundtrack for high school classmate Scott Storm's The Chiming Hour, a feature-length indie shot on Super 8 in 1986.  It was during this time that he first met a young writer named Christopher McQuarrie, a meeting that would lead to three career-defining projects for Kraemer: The Way Of The Gun, Jack Reacher, and  Mission: Impossible – Rogue Nation.
Kraemer would leave high school behind to attend the renowned Berklee School of Music in Boston to study film composition.  Kraemer's first real 'industry' gig was scoring the NBC/Warner Brothers pilot The Underworld, written and produced by Christopher McQuarrie, shortly following McQuarrie's Oscar win for The Usual Suspects.  Though the series was not picked up, the pilot was ultimately repurposed as a TV movie, where it has gained a cult following.
Kraemer and McQuarrie would team for the latter's debut as a feature film director, The Way Of The Gun. A modest showing at the box-office relegated the film to cult status, but the film would be a favorite for 'temp-scoring' by music editors.  Ron Howard relied on the score heavily as temp music for his Best Picture film A Beautiful Mind, so much so that he included Kraemer's music in the deleted scenes on the DVD and Blu-Ray.
In the years following The Way Of The Gun, Kraemer carved out an eclectic career scoring all manner of films, from documentaries to television movies to action and horror films.  He has written music for over 100 films, TV movies, episodic television, and film shorts, some 40 films just for The Hallmark Channel/Larry Levinson Productions alone! Strong melodic writing and superb dramatic sensibilities have kept him at the forefront of their rotation, and highlights include his scores for John Putch's The Poseidon Adventure and A Time To Remember, the Mystery Woman series of ten films, and westerns such as Hard Ground, Lone Rider and The Trail To Hope Rose.  He has also written the music for The Hitcher II and Joyride 2 for director Louis Morneau, and six films with writer-producer Mark Altman, including House Of The Dead 2, The Thirst and All Souls Day.
Kraemer's close artistic partnership with Altman led to scoring duties for Altman's TV series Femme Fatales, a sexy homage to film noir and other genres for HBO/Cinemax. Kraemer also wrote the score for the prestigious documentary An Unreasonable Man, an Oscar-shortlisted feature about Ralph Nader for directors Steven Skrovan and Henriette Mantell.
2015 has proven to be a brake out year for Joe Kraemer, with the release of Dawn Patrol and the box office hit Mission: Impossible – Rogue Nation, in which Kraemer reteamed with Christopher McQuarrie and Tom Cruise.
Follow us on Facebook and keep up to date with the latest news around the film scoring summer academy!
Our Mission
The Hollywood Music Workshop is all about bringing talented composers from around the world together in one place, and providing them with first-class courses and a very inspiring working environment. We want to establish a personal relationship between lecturers and participants and therefore let them profit from one another. We love film music and we want to provide other people with a chance of experiencing the magic of film music as well.