Looking forward to an amazing summer in 2018 with our extended Film Scoring Summer Academy!
We are currently finalizing the program for the 2018 Film Scoring Summer Academy – which will feature our outstanding master classes but will also have some very special surprises as we will celebrate our 10 years anniversary!
Next year's program will cover the entire film scoring production process: From composition, orchestration and the creation of professional midi mock-ups all the way to recording with a 50 piece orchestra at one of the best sound stages in the world.
We are covering the genre specifics for scoring for video games, big screen and – for the first time – for TV.
Stay connected with us through this website and our Facebook Channel to stay on top of our announcements.
Planned master classes for 2018.
Please be aware that there might be changes to our program. We will announce the final program with the option to sign-up in January.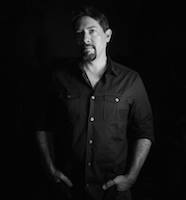 Cris Velasco – Video Games – Learn how to compose for video games. Dive into composing for video games in this hands-on workshop. Learn some of the advanced techniques of writing music for this exciting genre. We will also cover how to land a gig and more importantly how to keep it! Cris Velasco is a multiple award-winning composer of epic orchestral, dark experimental and modern hybrid music scores for video games, film and television.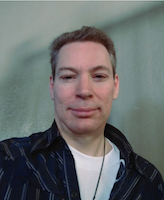 T.J. Lindgren – Creating Midi-Mockups – Learn how to use sample libraries and sound processing tools to create a realistic orchestral sound out of the digital audio workstation (DAW) software. The class will teach techniques relevant to any DAW software and frequently used orchestral sample libraries.
After the tremendous success we had this year with TJ's outstanding and unique master class we are planning to expand it into a 5 day long master class which will enable us to cover advanced topics during the last two days.
TJ Lindgren is a composer and arranger who has worked on projects ranging from small independent films to Hollywood blockbusters and Oscar-nominated scores. He has worked with some of the top composers in the film industry including Danny Elfman, John Powell, Hans Zimmer and Alexandre Desplat.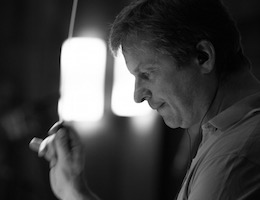 Johannes Vogel – Conducting for Modern Film-Scoring – Get in touch with the basics of leading recording-sessions with a symphony orchestra. The workshop focuses on the tools needed for a composer to conduct his own music. Johannes Vogel is a composer by himself and also a very busy session-conductor working with Hollywood-composers like Hans Zimmer, Geoff Zanelli, Rupert Gregson Williams and many more. He is principal conductor at the Vienna Synchron Stage.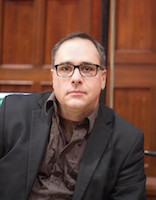 Joe Kraemer – From Concept to Composition – Learn the conceptual and composing aspects of creating music for film. And finally, what is needed to get your composition recorded. Classes will include behind-the-scenes looks at the scoring of Mission: Impossible – Rogue Nation and Jack Reacher. Presented by Joe Kraemer, a world class film composer (Mission Impossible – Rogue Nation).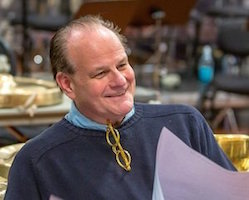 Conrad Pope & Nan Schwartz – Orchestration and Arranging – Learn from the incomparable Conrad Pope, one of Hollywood's best composers and orchestrators, and from Nan Schwartz, a world class Grammy Award winning arranger.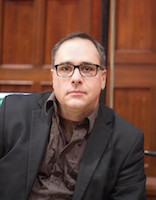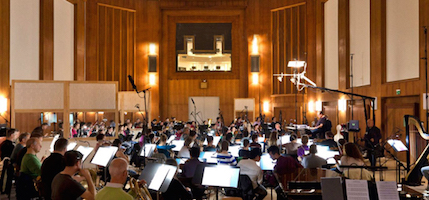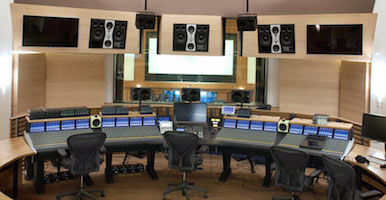 Recording at the Synchron Stage in Vienna – Award winning Hollywood composer Joe Kraemer will guide you through the recording process with assistance from the booth from renowned Hollywood composer and orchestrator Conrad Pope. We will make sure that your take will be recorded professionally – using state of the art equipment at the world class Synchron Stage in Vienna to record your music performed by a 50 piece professional orchestra.
The 2017 Film Scoring Summer Academy with Hollywood's Elite
We offered nine different masterclasses over a period of seven weeks that can be booked individually or as a whole. Our workshop has been incredibly successful over the past 9 years and we have been able to grow into this excellent summer film music academy. This again was one of a kind opportunity to work and study with some of Hollywood's greatest film music talents in the wonderful ambience of the beautiful City of Baden. Composers such as Mozart, Beethoven, Strauss and Lanner performed in this historic Spa Town near Vienna. Starting from composing, orchestration and arrangement to recording with a real orchestra on the new world class Synchron Stage Vienna. Our participants could learn the entire film scoring process gaining real-world knowledge delivered by some of Hollywood's best.
The Film Scoring Summer Academy at a glance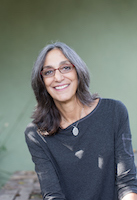 July 2017: Miriam Cutler – Scoring for Documentaries and Independent Films – From Sundance to the Academy Awards. Create your niche. Build a rapport with producers and directors. The Director/ Composer relationship. Sustain a career of longevity. Emmy nominated composer, Miriam Cutler has scored over 100 projects in film and television including Oscar-nominated documentaries and award winning indie films. She is a member of The Academy of Motion Pictures and mentor at Sundance Institute.
Miriam's class is expected to return with the 2019 program.
Our Mission
The Hollywood Music Workshop is all about bringing talented composers from around the world together in one place, and providing them with first-class courses and a very inspiring working environment. We want to establish a personal relationship between lecturers and participants and therefore let them profit from one another. We love film music and we want to provide other people with a chance of experiencing the magic of film music as well.
Follow us on Facebook and keep up to date with the latest news around the film scoring summer academy!